As part of the Cyclo-Net project, on Thursday 3rd May 2018, a forum on the topic "Križevci on the map of the national network of bicycle routes" was held in the Tourism Information Centre in Križevci. The participants of the forum were Zoran Klarić from the Institute for Tourism, Marko Černelić from the Cycling Union, Head of the Department for Economy, Communal Services and Agriculture in the County of Koprivnica-Križevci Marijan Štimac, Assistant Director of the Tourist Board of the Koprivnica-Križevci County Kristina Sočev and Town of Križevci Deputy Mayor Danijel Šaško, while the moderator of the forum was EuroVelo coordinator Marko Stančić.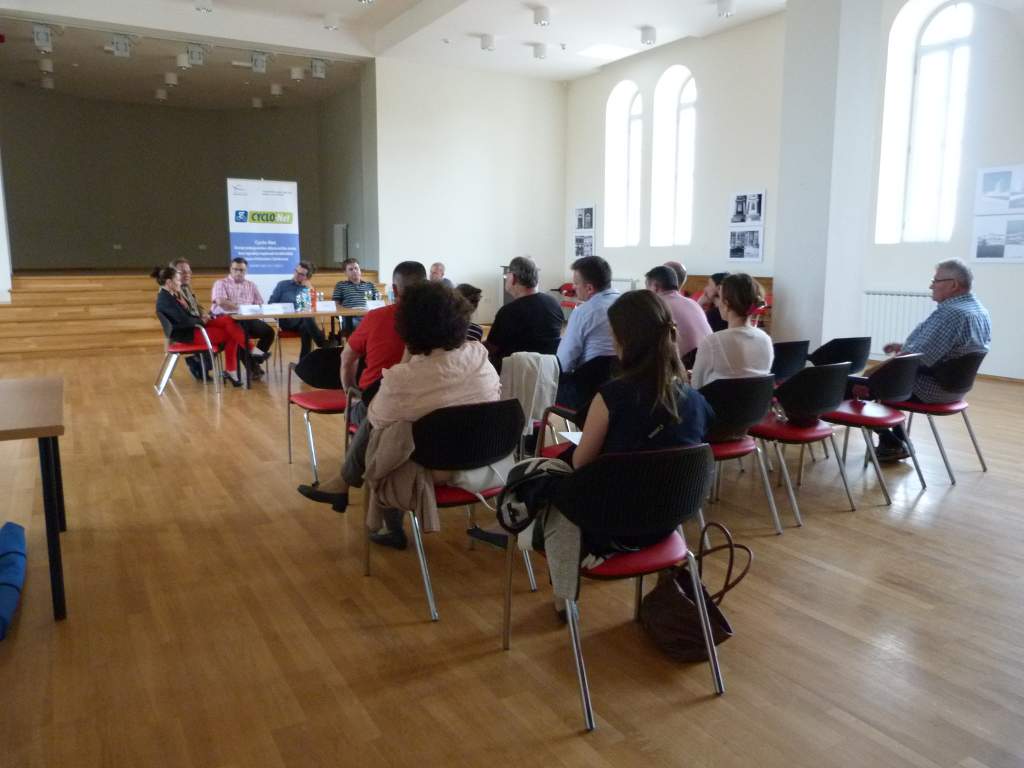 The discussion began with the presentation given by Mr. Zoran Klarić, who spoke about the position of Križevci in the context of the Action Plan for the development of the cyclotourism of the Republic of Croatia and the main state cycling routes. Through Koprivnica-Križevci County there are two such main routes, which are not passing through Križevci, however Križevce are on so-called "state connective routes", two of which are the most important ones. The first one connects Križevci and Koprivnica, and further extends towards Gola in the north, or towards Vrbovec in the south, while the other connects the Križevci, Zagreb and Krapina-Zagorje County, i.e. goes from the border with Slovenia to Kumrovec, through Tuheljske and Krapinske Toplice, Marija Bistrica, Komin and Križevci and continues to Bjelovar.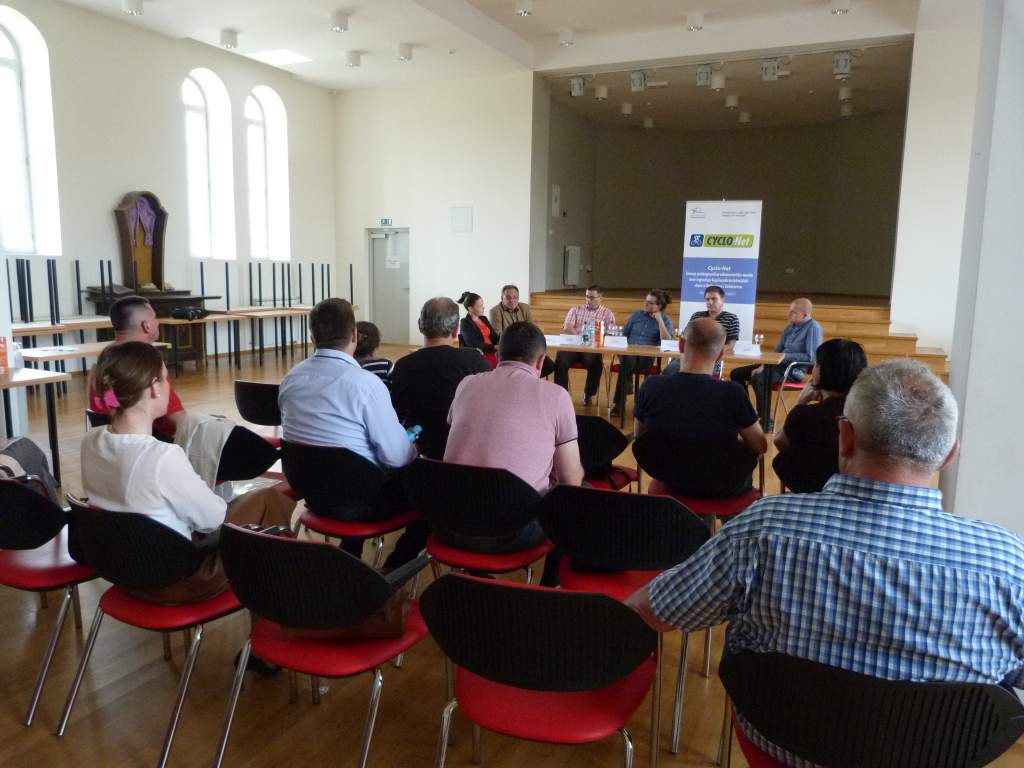 Mr. Marijan Štimac talked about the activities of the Operational Plan of the Podravina and Prigorje cyclotourism development, pointing out that during the last year the Cooperation Agreement was signed with 45 shareholders on the activities within Operational Plan and so far the purchase of traffic signs for all routes and service providers on the routes has been implemented.
Assistant Director of the County Tourist Board Ms. Kristina Sočev spoke about the importance of investments in marketing and promotion, expressing satisfaction that the Ministry of Tourism recognized the importance of cyclotourism development.